Review: Ultimate Phonics Reading Program
September 28, 2016

This program works for children who struggle with reading, children with dyslexia, beginning readers, and helps anyone that you put on it to improve comprehension, spelling, and fluent reading. It also tackles one of my personal pet peeves, which is word guessing. Two of my three children will just randomly announce a word that starts with the same first letter as the word they're reading. Does it make sense? Nope. Does it go with the sentence? Nuh-uh. Does it end with the same sound as the word you just said? Didn't read that far.
Drives me absolutely bonkers!!
What you'll see when you try the program is 262 lessons to help your reader succeed. Each lesson has six types of pages included: patterns, sight words, word lists, words, sight words, and sentences.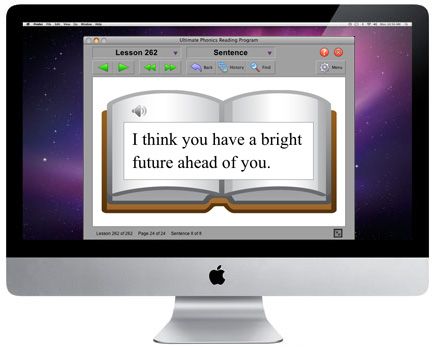 I did this program with my 8 year old, who is my struggling reader. She's actually improved greatly over the past year, but of my three, she was the one I decided to focus on. She felt like the program was slow and not super fun. I think it would definitely work better to engage a child who doesn't have access to a lot of more interactive/animated online learning resources. However, she did improve her reading skills during the program, and that's really all that matters!
If you're looking for a simple, non-subscription program (this is a one-time purchase) than this program could definitely be the one for you! I don't know much (anything) about dyslexia, but I know that this program is also supposed to assist children with that issue, so be sure to check out the link below for other Homeschool Review Crew moms who might be able to tell you more about it!